UPCOMING
Zu den Sachen selbst / To the Things themselves
Elspeth Diederix (NL), Ana Genovés (ES), Mark Hosking (GB), Kirsten Hutsch (NL)
Essay: The Hidden Life of Things (Laurens Landeweerd – NL)
Guest curator: Kirsten Hutsch
Opening with introductory lecture:
Laurens Landeweerd, The hidden life of things: on the ambiguous relation between the real and the represented
Friday, June 24 2016, 7 pm
Saturday, June 25: 2 – 6 pm
Sunday, June 26: 2 – 6 pm
….the constant fluttering around the single flame of vanity is so much the rule and the law that almost nothing is more incomprehensible than how an honest and pure urge for truth could make its appearance among men. They are deeply immersed in illusions and dream images; their eye glides only over the surface of things and sees "forms"; their feeling nowhere lead into truth, but contents itself with the reception of stimuli, playing, as it were, a game of blindman's buff on the backs of things.
(Friedrich Nietzsche, On Truth and Lie in an Extra-Moral Sense)
This exhibition lends its name from a phrase of the philosopher Edmund Husserl (Husserliana vol. XIX/1, 10-1): He claims we need to turn back to the things in themselves. Our awareness has become lulled to sleep. We have become overly used to the moulds in which our perceptions are poured. Our sleeping awareness, our automatic perception of the world, is determined by the way in which our senses have become 'mediated'. They are always pre-replete with the codes of perception that lie hidden in our society's conventions. But sometimes the veil of conventions is lifted and everyday objects lose their sense of familiarity, break down these automatic structures; sometimes they can no longer be approached as passive objects with externally loaded meanings, but have their own agency.
The works selected in this project all attempt to show the everyday object in another context in such a way that the public is invited to consciously see what is there. They deal with the relationship between real life/ life-object and art-object / art-space; works that simultaneously embrace as denial the artistic context. What these artists have in common is that they break through the flow of the mediated consciousness, the mediated perception. Instead they attempt to awaken our awareness over these conventions. As such, they try to reveal the void behind the perceived and the void behind the codified perceptions of the world around us.
Elspeth Diederix was born in 1971 in Nairobi, Kenya, lives and works in Amsterdam.
She studied at the Rietveld Academy, Amsterdam and at the Rijksakademie, Amsterdam.
She won the first prize of the Prix de Rome photography in 2002.
Her work has been shown at the Stedelijk Museum, Huis Marseille, FOAM, in Amsterdam and The Art Institute of Chicago, The institut Neerlandais, Paris and is part of many collections such as The Stedelijk Museum Amsterdam, La Salle Bank Chicago, MEP Paris, Mario Testino and Rabobank the Netherlands.
'There are moments that everyday objects suddenly loose their intimate recognizability. At those moments, they become abstract. The usual meaning that one attributes to these objects is altered and for a split second you are able to see them in a different light. This moment in time I use as a starting point for my images.'

www.elspethdiederix.com
Ana Genovés was born in Madrid in 1969. She received a BA from Chelsea College of Art and Design, University of the Arts London, in 1993 and a Postgraduate from Slade School of Fine Art, UCL, in 1995. She lives and works in London.
Ana Genovés' work spans different media: sculpture, painting and photography. In recent years she has developed an interest in objects that explore how our rational thinking coexists with other ungraspable aspects of our consciousness. Genovés believes that the shape we give to these objects, particularly when they interface with architecture or the other ways that we arrange social and civil space, frequently defaults to the clarity of logic of geometry to signify and contain the irrational.
Solo exhibitions include AMBIANTA at MOCA London, 2016, Window space, 2014; Standpoint Gallery, London, 2014, BLOCK at Vitrine Gallery, London, 2011; Ana Genovés, The Russian Club, London, 2009; Ana Genovés, The Drawing Room/Tannery Arts, London, 2008 and Ana Genovés, The Approach, London, 1999.
Recent group exhibitions include Westminster Waste, London 2016; perFORMa, Fold Gallery, London 2015; The Uplamoor Show, Glasgow International Festival 2014; The London Open, Whitechapel Gallery 2012, SV12 Members' Show, Studio Voltaire, London, 2012; Hiroshima Art Document, Former Bank of Japan, Hiroshima, (residency and exhibition), 2010 and The Square Show, Bloomberg SPACE, London, 2003.
She was a finalist for the last Max Mara Prize for Women and was shortlisted for the Mark Tanner Sculpture Award in 2014, the Paul Hamlyn Award in 1999 and 2010 and the Jerwood Sculpture Prize in 2001.

www.anagenoves.co.uk/cv.html
Mark Hosking (born Plymouth, England. 1971), lives and works in Amsterdam.
He studied at Chelsea College of Art and TheSlade School, London and at the Rijksakademie, Amsterdam.
His work has been exhibited widely throughout Europe and in America, including The Lisson Gallery and The Saatchi Gallery in London and The Madison Museum of Contemporary Art, USA. His most recent solo exhibition, "Equilibrio", was earlier this year at Galleria Art Nueve, Spain.

www.artnueve.com/artistas.php?id=1&o=bio

Kirsten Hutsch was born in 1974 in the Netherlands. She received a BA in sculpture from the Academy of Fine Arts and Design ABKM in Maastricht in 1996, and a Postgraduate from Rijksakademie Amsterdam in 1998. She lives and works in Amsterdam. 
Work of her has been shown in Museum van Bommel van Dam (Venlo), Archipel (Apeldoorn), HEDAH (Maastricht), De Fabriek (Eindhoven), Gallery Valeur (Japan) and Schau Fenster (Berlin).
 
Work of Kirsten Hutsch is part of the art collection of Océ N.V. Eindhoven 
 
Kirsten Hutsch investigates the relation between the real and the image. Her current work represents an ontological move away from postmodernism, embracing a new form of materialism. In this new materialistic approach the status of the object in its actual, material and sensory ambiguity is acknowledged. 
Hutsch applies simple, anti-heroic gesture to the canvas, the sort left by a janitor's mop, or a window cleaner's squeegee. She uses these daily, common or even mundane gestures inherent in humble workmanlike duties to occupy an area normally reserved for artistic sensibility. In her quest for catching the Real, the conventional methodologies of depiction are subverted to bring about the true nature of the real. 

www.kirstenhutsch.com/?page_id=29

Laurens Landeweerd (1976) is a philosopher. He studied epistemology and metaphysics in Amsterdam and philosophy of art and culture in Maastricht. From 2000 to 2002, Landeweerd worked on the revision of a Dutch history of philosophy (25 Eeuwen (Westerse) Filosofie). Between 2002 and 2008 he wrote his thesis 'Reconstructing the Self'. He currently works as a researcher at the Science faculty of Radboud University Nijmegen as well as Oslo and Akershus University College of Applied Sciences. Seen his focus on the material, the immediate and the sensible, his approach can be termed an 'applied metaphysics'. His main focus is the study of what counts as 'thing', what counts as 'representation' thereof and what counts as 'instrumentalisation' thereof. In this sense, he focuses on questions such as 'what is life', 'what is the status of our senses' and 'what is knowledge'. He does so through study of practices of arts, design, science and technology as expressions of implicit ontologies. Landeweerd wrote some 40 publications, including 2 book publications and numerous contributions to books.
CURRENT
displayced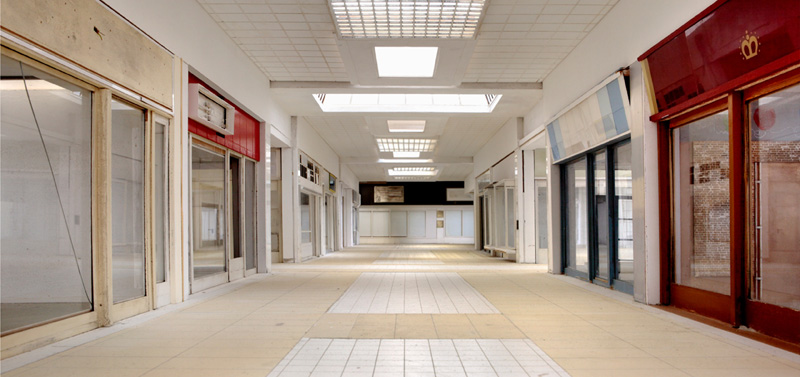 Christian Haake, White Elephant No. 4, Filmstill 2011
Objects by Thomas Behling and Christian Haake
Opening: May 27, 7 pm
May 28 – June 17 2016
Fr & Sa, 2 – 6 pm
& by appointment


With their pictorial objects, Christian Haake and Thomas Behling construct realities from fragments of the collective mind and lead the viewer to believe that all its components are familiar. While doing so, the interplay of trivial objects, traditional motifs and technical interventions is arranged in such a convincing way, that often it becomes clear only in retrospect how deceptive appearances can be.
The works of Christian Haake deal with difference, which runs as a fine crack between the layers of reality, perception and recollected imagery. Behling's pictorial objects target the often pathos-laden traditional imagery that can be found in bourgeois living rooms and that shape our worldview more in a subconscious than in a conscious manner and thus often contradict our self-conception.
What both artists have in common is that they investigate the meaning of what is remembered. By making the viewers their confidants, Haake and Behling let them unexpectedly get entangled in their own memories and the feedback regarding the artist' works.
Christian Haake is a German artist living in Bremen. After studying art science and philosophy Haake decided to add a study in fine arts with Professor Yuji Takeoka. Haake received several awards and grants such as the Kunstfonds Bonn working grant and the award of the Hollweg Foundation; he also works as a guest professor for sculpture at the University of the Arts Bremen. His works were shown internationally e.g. in Riga, Seoul, Novi Sad, Vienna and Baltimore.

Thomas Behling, born in 1979 in Hanover, studied fine arts at HKS Ottersberg (1999–2001) and at the University of the Arts Bremen (2001–2006). In 2004 he started to develop his Picture-Objects and in 2006 he completed his "Meisterschüler" degree under Professor Yuji Takeoka. Since then he exhibited internationally, for example in Venice, Basel, Riga, Gdansk, Singapore, Durban or Zagreb. Currently he lives in Berlin.
PAST
FOREIGN AFFAIRS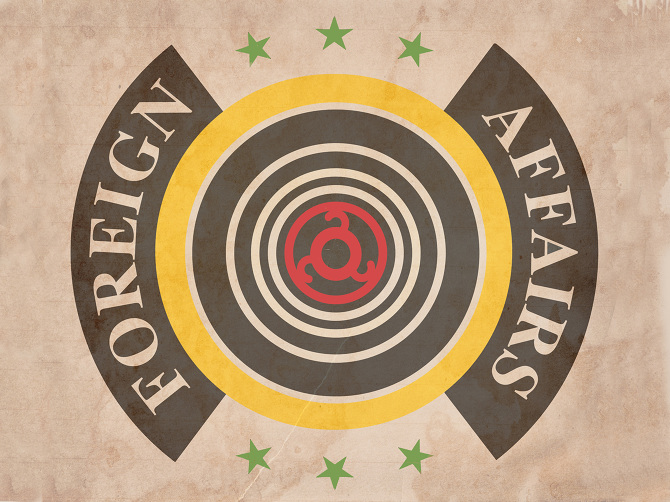 Foreign Affairs, Platform Projects, Art Athina 2016

Curated by BEASTON projects, A Brooks Arts and rosalux Berlin,
Tiny Domingos | Julia Riddiough | Bella Easton
26 – 29 May 2016
Talk 28 May 15.00-15.15 Coordinator: George Oreopoulos
P29, P30 & P31
Platform Projects @ Art-Athina
Faliron Pavilion, Athens, Greece
26 – 29 May 2016

Three artist-led curatorial art platforms have collaborated in a cultural concept to present each other's creative practices. The UK and German based art initiatives aim to promote an open exchange of ideas characterised by the presentation of their own very different art practices under the umbrella of this year's Platform Projects.
A cross-cultural collaboration that explores the relationship between the artist as curator as artist. The cultural concept is a unique project on the subjectivity of art and curating across borders, highlighting the presence of the artist-led approach in contemporary art. What are the implications of combining these roles and subverting them to produce new opportunities and secure relationships.
BEASTON projects presents Tiny Domingos
Domingos' artistic practice combines space-related work with conceptual approaches surrounding issues on economy, identity and popular culture.
A Brooks Arts presents Bella Easton
A London based artist who works between painting and printmaking to form immersive architectural fabrications made from a geometric framework of hundreds of panels.
rosalux presents Julia Riddiough
An artist with an active interest in exploring and investigating the archive, looking at the space between fact and fiction, meaning and perception often referencing the representation and portrayal of women.

Photographing Girls © Julia Riddiough
SHADOW LAYERS
Lisa Stewart & Cameron Tauschke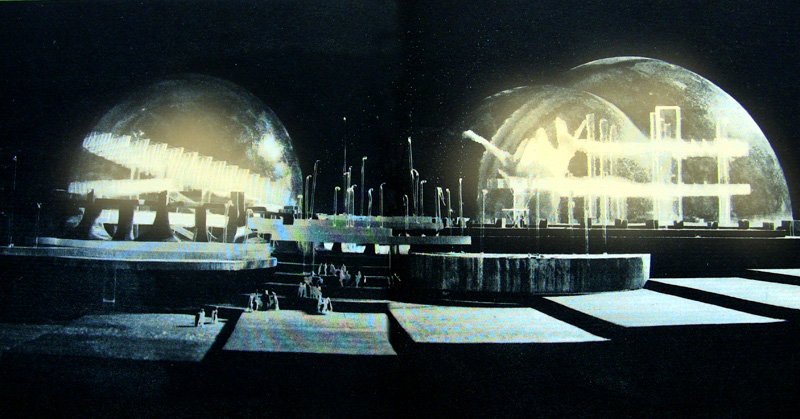 Lisa Stewart, Incubating, Collage on paper, 50 x 70cm, 2013
Opening: April 29, 7 pm
April 30 – May 21 2016
FR & SAT, 1 – 6 pm
For the two artists Lisa Stewart (Australia) and Cameron Tauschke (Australia) collage and drawing play a central role in their creative process. Both artists create tensions formed through the re-assemblage of found and selected imagery, following leakages from their subconscious. They reorder and remix; in an associative game that creates new meanings and possibilities out of commonplace imagery, creating space for the 'darker unknown' to rise to the surface. Just like the bricklayer who lays bricks in the making of a wall, the two artists focus on 'laying shadows' in the making of their imagery.
In their artworks Stewart and Tauschke lay emotional and compositional shadows. Their use of dark and vibrant tones allows the two artists to explore the concept of 'shadow layers'. Their artworks represent time eras, which fluctuate between futuristic visions, historical nostalgia and our current contemporary era. Their imagery is fragmented, collaged, manipulated, erased and predominantly concentrates on the relationship of the figure within secret fictional landscapes.
For Lisa Stewart her collage artworks are conceptual mappings whereby she explores subconscious symbols as a method of decoding intuitive instincts. Drawing from the inner territory of her mind, Stewart's collages invite the viewer to venture into the crevices of her consciousness. Stewart's images are dream spaces and capture cracks in reality. Her images are mysterious and represent her own perceptions of reality, reordering fragments from the past to contemplate possible futures. Her recent collage artworks create visual metaphors that seek to grasp the slippery interior of the mind. What greatly interests Stewart are the images that are not at the forefront of her mind but hidden deep amongst shadows and hidden tracks of her thoughts and desires.
For Cameron Tauschke his images use layers of collage, drawing and painting. In his series 'Gothic Fingers' he explores cinematic poster qualities for a film which does not exist. Tauschke's collages focus on fragmented narratives which travel back and forth to the middle ages where market scenes, executioners, mountain peaks, fog, medieval architecture and characters live out roles in order to represent layers of time and emotional zones. In addition, central to Tauschke's 'Gothic Fingers' imagery is his focus on contrasts – intense colour tones against black and grey, organic forms against geometric forms, and contrasts of the medieval era placed against contemporary reality.
Stewart and Tauschke uncover sheets, slices and layers of imagery, using tones of night, shade and shadow in the fictionalisation and exploration of pictorial reality.
(Falco Sternburg, November 2015)
The performative body in conceptual construction
Lan Hungh
Installation/Exhibition with live performances


March 26 – April 15 2016

Closing event of the solo show with the installation "Auf der Suche nach den 7 Weisen" and a performance series
Performance series: Seven hard pieces
7:30 Jupiter: 7 easy pieces (not hard)
8:15 Saturn: Langue and parole
9:00 Mercury: 5 hard pieces (left)
9:45 Sun: Glory hole
10:30 Moon: Das gesamte Universum ist mein Zuhause
11:15 Mars: o.t.
00:00 Venus: beat the performance art monkey
Gastgeist: Elya May
Critical about the art system and its conventions Lan Hungh has chosen a very open discipline: performance art. No role-playing here. His physical presence and his perception of actuality and the local and global contexts where he lives are the subject itself. His actions – a mix of nonsense and intelligibility based on a universal and natural grammar and inspired by daily life – engage an exchange at eye level with the public. Like a contemporary Diogenes looking for the honest man Lan Hungh praises nature, purity and freedom. Can art change the world? Regardless of the response: it is important to formulate thought-provoking questions. (T. D.)
LAN Hungh is a mix-media artist who works with performance, video, music and installation, through which he demonstrates a passion for psychology and body works, often subjected to definition changes by language and structures based actions. In the process of research and development, Hungh often involve himself in architecture and environmental context, and his works show a commitment to an erotism and body-politic in conceptualizing of art.
Born in Taipei, Taiwan, LAN Hungh studied at the University of Art in Taiwan and the National Conservatory in France, and is currently working as curator in MPA-B (Month of performance Art Berlin), founding member and president of APA-B (association for performance art in Berlin), art director of stattberlin gallery and Gallery-33 in Berlin. His publications include music composing in Chinese contemporary poetry audio book ""Schmetterlinge auf der Windschutzscheibe" (2009), RPLCMNT by Savvy Contemporary (2010), catalogue "Parenthesisspaceparenthesis" edition 0 and 1(2012 and 2013).

Souls which are one shall meet
Video projections by Peng Yun and José Drummond
February 13 – 26 2016
Pen Yun, The Sweet Life, 2015, Video 16:9, 3'08''
Souls which are one shall meet is a concurring concept with the concept of soulmate and with its origin in Plato's "Symposium". The idea of four arms, four legs and a single head made of two faces takes an interesting value when applied to the concept of two artists working together to the same object, the same goal.
Peng Yun, a multi-media artist, born in Sichuan Province, 1982, and started her art career in 2002. She got her bachelor's degree in Oil Painting Department of Sichuan Academy of Fine Arts, then continued to study under Professor Zhang Peili in New Media Department in China Academy of Art and got her master's degree. Now she lives in Macau, working on art creation and education.
José Drummond is a Portuguese artist and curator living in China. He is the director of VAFA, international video art festival in Macau. He holds an MFA (Master of Fine Arts) on Creative Practice from University of Plymouth (UK) and Transart Institute in New York. He also studied Painting, Drawing, Scenography and Arts Management. He's the recipient of several awards and fellowships. He exhibited extensively in China, Taiwan, Hong Kong, Macau, South Korea, Thailand, Portugal, France, Spain, Germany, Hungary and USA. He works mainly with Film/video, Photography, Performance and Installation.
EC Davies
Sharing Passions: 'I'm sticking with you' (Lou Reed, Velvet Underground)

EC Davies invites people to attend an event hosted by rosalux, that builds on her Arts Council funded research project 'Sharing Passions' where she has collected 360 individual lines of lyrics from singers in choirs from the UK and Germany. During the event guests from Berlin Pop Choir and Ensemble will be able to create their own absurd collage-poems from cut-up lines of selected song lyrics. They will also have the opportunity
to speak their own interpretation of former collected lyrics by reading from Davies' silent karaoke animation. The recording session takes around 2 minutes per person and the voices are being collected for future audio works.
'You're picture perfect blue' event at Vane, Newcastle upon Tyne, UK; 26/10/15, photo: Colin Davison

For further info on the artist and donthinklove participatory works see
ecdavies.com
donthinklove.com

ECDavies received support by

tactileBOSCH Berlin: black + blue
curated by Tereza de Arruda
October 30 – November 21 2015
black + blue is an exhibition by Welsh and Wales-based artists Phil Babot, Jan Bennett, Andrew Cooper, Bob Gelsthorpe, Richard Gravelle, Beth Greenhalgh, Paul Hurley, Nicholas Lawrence & Simon Mitchell, Iwan Ap Huw Morgan, Jason Pinder, Sara Rees, Helene Roberts, Simkins & Belton, and Liz Waterhouse.
An artist led collective, tactileBOSCH operated as a free-thinking creative environment for experienced and emerging practitioners alike, showcasing experimental, multimedia and cutting edge artwork in a post-industrial gallery setting. Inhabiting a 200 hundred year-old Victorian laundry building in Cardiff, Wales from 2000-2012, tactileBOSCH developed artists' studios, exhibition spaces, international exchanges and a reputation for unique and memorable multi-platform exhibitions.
In 2013 the laundry building was destroyed by fire, but the collective continued to build on their already rich and complex dialogue between artist, audiences and spaces by inhabiting and transforming a range of venues and sites, from the semi-derelict to the pristine. Co-founder Kim Fielding, a Cardiffian who had also lived in San Francisco and New York, used to describe the ethos of tactileBOSCH as 'the fist inside the velvet glove'. Behind his charming and persuasive persona was a deep and serious commitment to experimentation, collaboration and originality.
When in early 2014 Kim suddenly passed away, his many friends and fellow tactileBOSCH-ers came together in this spirit of mutual support and collaboration to mount 'Paradise Lost', a large-scale site-specific exhibition that served as both an homage to Kim and to launch a new award in his name. This process has consolidated a core group of artists keen to continue Kim's work in championing multi-media, performance and experimental art. They have lost their original building and an irreplaceable friend and colleague; they are bruised and battered, black and blue. Still reeling from the blow but back on their feet, and in fighting form – BISH! BASH! BOSCH!
Given this history, it is no surprise that black + blue is shot through with themes of loss, memory, and trauma. But there is also healing, resilience and transformation. Perhaps it is here that new possibilities emerge; dancing amongst the ruins, we discover new ways to live.
Building on its successful opening in late October, tactileBOSCH returns to Berlin for the exhibition's finissage event, presenting three new performance works from established Welsh artists.

black + blue is an alchemical exhibition, shot through with the play of dualities – light and dark, life and death, dust and gold, love and destruction, male and female, apocalyptic and elegiac, broken and resplendent, bruised and dancing. The title black + blue refers to the challenges that we all face in times of significant transformation, and themes of loss, memory, and trauma run through and beneath the works. But more importantly there is also healing, resilience and renewal, and it is here that new potentials and possibilities emerge. We arise from extirpation battered and bruised, black and blue, but as we dance amongst the ruins we also discover new ways to live.

Iwan Ap Huw Morgan has studied the ritual practises of ancient Mexican peoples including the Olmec, Toltec and Aztec, and his new performance piece focuses on the physical body as a vehicle that carries with it the memories and traumas of self-destruction. Through the expression of haunting vocalisations, physical movement and unmasking, new truths are revealed during a ritual transformation.
Beth Greenhalgh's performance work deals with loss, dystopias, utopias, other worlds, ritual, things that were, foraging, dreams, and endings. Her new work is based on a particular set of ruins, linking myth, loss and ritual. A series of sculptural pieces rely on her body to exhibit them, and through wearing the ruin on her body she carries the burden and weight of its symbolic history.
Phil Babot's work emphasises stillness as a way of highlighting beauty in the mundane, focussing attention on the extraordinary in the everyday. His new piece centres on the former divisions created by the Berlin Wall and its dissolution leading to unification. By aligning himself along an east−west axis, he has chosen to look towards the future to confront the present and acknowledge the past.


Artists Anonymous | Claudia Carr | Gordon Cheung | Bella Easton | Luke Gottelier | Thoralf Knobloch | Marta Marce | Simon Mullan | Sinta Werner | Mark Titchner
Curator: Bella Easton and Paul Carey-Kent
September 28 – October 17 2015
There's more to an artwork than its finished state, but exhibitions concentrate on that, along perhaps with preparatory studies which act as preliminary versions of that state. Yet there may be any number of bi-products from the making of an artwork, and that is what Collateral Drawing explores. That may take such forms as the stage setting, models or constructions which are created in order to facilitate the work itself; the redefinition of past work as collateral to a future work in which it is repurposed; various means of recycling aspects of a practice; or the marks which result – serendipitously, but with a more than accidental logic – from the production itself.
Every artist has their own unique working method that habitually causes repetitive marks to be inflicted onto their studio surfaces. Whether dripped, scratched, taped, cut, erased, smeared, hammered: all are repetitive and typically unguarded instances of the process of drawing. The wall, floor or table acts as a raw surface and means to capture these on-going activities that the artist ritualistically performs; the remains of the method left behind is as familiar as it is often taken for granted in an artist's practice and is rarely publicly exposed. These studio surfaces are an integral part and an extension of the drawing process, which are then discarded, or severed from the work. They hold a fascination of their own: not just as a documentation of the artist's creative process, but as an informative insight into the relationship between what is subconscious and conscious in the artist's drawing practice.
Collateral Drawing Berlin explores the relationship between finished works and the collateral drawing which fed into or resulted from their making in the work of ten artists with London or Berlin connections – Each artist was approached by the curators six months in advance and asked to retain the collateral elements of some new work, including by isolating part of the studio with a customised temporary blank surface that could then be used to record the artists' subconscious actions around their day-to-day creativity. These raw surfaces were then carefully removed from the studio, now to be displayed alongside an artwork that the artist produced onto them during this period.
The Collateral Drawing Series was launched at Plymouth College of Art in February 2014, followed by an Anglo – Greek collaboration between six artists – three from each country – in Athens in May 2014.
Supported by Plymouth College of Art
www.collateraldrawing.org
www.beaston.co.uk
www.paulsartworld.blogspot.co.uk
RECRUITMENT for BIG OWL

Dirk Van Lieshout & Klara Adam

Curator: Hans Kuiper and Tiny Domingos
August 30 – September 16 2015
You're standing in front of the window and look into a cave like space. There is something like a big bed. An old tv set shows a movie with characters like Plant, Woodpecker, Oxygen, Plankton, Crocodile, Turtle among others. There is a fridge with peculiar 'ice creams'. The entities move around, lie on the bed, wear masks. Who is ' inside', who is outside? And why?
Some 'outsiders' are allowed to lie on the bed, others have to stay outside. The art space, once a white cube, transformed in a magical space. The movie as a left over of the ritual of the 'Entity Defence People'. Rituals, remembrances of shamanic healing, showing a group process where beings help one another. The film shows a parade in a mythical forest and around fields, where characters roam around with masks, dancing, moving, making sounds. The 'art hierarchy' is undermined, action originates in nature, in 'forgotten' public space, out of the white cube, out of the institution.
Both artists have realized sculptures in public space and worked in renowned institutional contexts. This time they decided to take over an independent project space, in this case in Berlin Wedding.
Recreating art contexts, redefining 'art hierarchies', artists keep on questioning art practices, definitions and strategies, institutions and 'reputations'. Independent project Spaces and art initiatives offer them a basic infrastructure and frame for research, experiment and questioning. Within a minimal institutional context and supplying networks of artists and genuine 'art aficionados', these plattforms are the watch towers into the verge of art horizons that come to be, showing us directions for the now.
Dirk van Lieshout and Klara Adam's 'Recruitment fo Big Owl' invite us to go off the beaten track and go beyond our own rational frontiers. Maybe that's where art originated: the artist as shaman striving to establish a bond with the beyond. Where myth becomes alive… Those who accept this challenge will discover the beauty of imperfection and the poetry of the semi-failures.
This could be a way of liberation. Without a doubt it is a path of hope.
Hans Kuiper and Tiny Domingos, Amsterdam-Berlin, August 2015
Memories of the Digital Age

Arnout Killian (NL) / John Hodany (USA) / Julia Münstermann (D)

May 29 – June 20 2015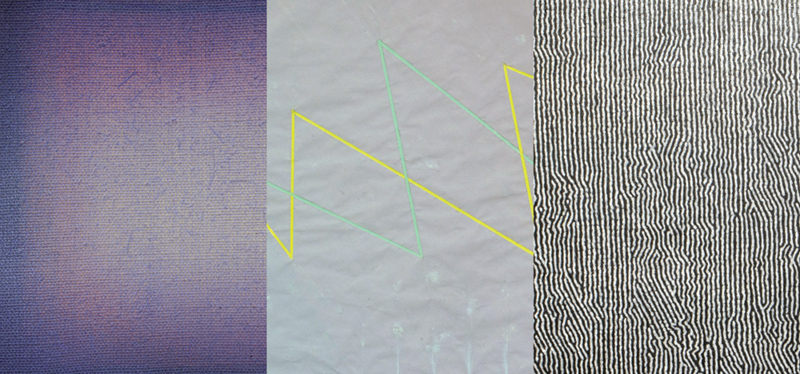 The exhibition Memories of the Digital Age consists of paintings by the artists Arnout Killian (NL), John Hodany (USA) and Julia Münstermann (D). The title questions how the digital age will be reviewed in the future. The artworks in the exhibition deal with the aesthetics of the digital but through their inherent tactile nature as paintings they also question its immateriality.
Killian, Hodany and Münstermann are three painters, whose work converges in several ways, both in content and formally, in their way of dealing with abstraction through light and structure. Their paintings, each in their own way, meander on the border of abstraction and figuration. In Killian's paintings for example, light-diodes from screens or goblins refer to abstract painting. Münstermann turns cityscapes into abstract color spaces while Hodany's work is often at the border of the natural and the man made, connected by an underlying geometric pattern.
Within all the works in the exhibition, structure plays an important role. Killian paints the haptic materiality of a carpet in a vibrant optical way. Münstermann lets the structure of rough linen appear through the application of paint and pigments. Hodany's way of cutting, fitting and rearranging parts of paintings, is reminiscent of quilts.
All three artists take their inspiration from the real world, as well as, from digital and media aspects. In this context, within the paintings there are gradations of color and light, which often refer to the altered perception of light found in film, animation, and photography. The appearance of the horizontal and vertical lines of the canvas and the translucent layering of color in Münstermann's paintings might refer to a flickering screen. Killian's paintings of carpets even might remind us of an archaic kind of pixel. Hodany's work often references film editing with its sharp cuts and repetitions.
One can see a fascination for science fiction and the atmosphere of another world or otherworldliness within the works. In Hodany's and Münstermann's work the absence of the human figure and the choice of color suggest an alien world. In Killian's work it is the artificiality and the choice of subject–-residue, redundancy, abundant objects–-which also generate alienation. His realistically painted depictions of carpets, screens and office interiors, create a tension between the seductive beauty of the tactile surface and the unease/discomfort of the banal everyday world. Münstermann takes her inspiration initially from the city or a distant view of the urban space. Primarily, it is the city at night with its artificial light, which blurs the borders between reality and illusion or imagination. Through the process of painting, the reduction of color, light and space, there remains only indications or memories of the city or rather the night with its uncertain and seductive characteristics.
Hodany's work deals with a constant interplay between different environments, inhabitants, objects and microcosms. Through invented techniques, using a development of patterns, sequences or the separation and integration of sections within his paintings, Hodany creates the effect of a continuum and suggests animation within a still image.
Throughout the works of Hodany, Killian and Münstermann, it seems that through painting with its materiality and tactile nature, there is a kind of "re-analogisation" of the digital media and virtual world. They are analogue painted images, which involve the omnipresence of the digital world.
Flaggen der Welt – João Felino
April 25 – May 22 2015
Since the first solo show in 1993, On(e) Painting, held at Quadrum gallery, a venue run by artists under Dulce D'Agro leadership and one of the most relevant art venues during the 70′s and 80′s in Lisboa, Joao Felino has been presenting an extensive group of projects in an ongoing research driven by diverse media. Works on paper, drawing, collage, painting, photography, sculpture, found objects based works, video and multimedia, performance, installation, with a strong emphasis on text based works.
A body of work strongly rooted on an historical and conceptual framework that takes art also as a problematic category from its creation and presentation to its reception.
The work shown in the most recent solo exhibition "Flags of the World", held at MUDE – Museu do Design e da Moda Lisbon in 2014 will be presented at rosalux in a new, Berlin specific setting.

The work of Joao Felino inscribes itself in a hybrid area, in a contaminated zone inhabited by different demands. The raw material, the support, the process and its results differ in each investigation and reveal the disquietude of the search. Along this path's stopping points we find different "products": common-object, photography-object, sculpture-object, painting-object, installation-object, object-installation, indifferent to the sterile problematic of their classification.
Sofia Pinto Basto
(Complete text for the 'Flags of the World' installation, Sala Pereira Coutinho Room, MUDE – Design and Fashion Museum, 24 Augusta St, Lisbon, May 22 – Aug 31, 2014 — PDF)

X – Linhas cruzadas / Crossing Lines – RIO X BERLIN – BERLIM X RIO

Tiny Domingos, Marilou Winograd, Karla Woisnitza

March 7 – 28 2015
The exhibition X LINHAS CRUZADAS / CROSSING LINES RIO X BERLIN – BERLIM X RIO was developed to create a dialog between these two culturally brisk centers by the works of Tiny Domingos, Marilou Winograd and Karla Woisnitza. The artists are active protagonists in this context and present their works for the first time together.
This selection is the result of their individual artistic productions presented in dialog to emphasize thoughts on aesthetics and key elements of their works: transparency, overlaps, gaps, volume intersections. These items are explored in photographs, drawings, objects and installations. They were created and exist as autonomous works, but from the unique grouping in this exhibit emerges an unusual dialog between both the works and the artists who live and produce in different contexts. Here is the mystery of production in contemporary art with simultaneous existence independent of their geographic origin.
Tiny Domingos explores everyday objects and spaces for unexpected installations, which are captured by his camera. His gaze leads him to places full of existing perspectives that are rebuilt by the artist, due to the inclusion of daily objects, which he introduces in this context. The spontaneity and precision of the new compositions praises a single panorama. The lines of the photographic compositions often transform into a dense tangle like drawing – a technique frequently used by the artist.
Marilou Winograd in turn creates a collection of images from her archive single works due to the combination of the material. Landscape pictures, details of her previous works are recombined through several layers and emphasize the intensity, transparency, lightness of areas and volumes – the new work itself turns into being a photographic installation. The light is a recurring element, acting as a central part of the composition.
Karla Woisnitza's work contains precise elements as a result of a tireless drawing realized by the gesture of repetition. On the other hand, she explores also the lightness in objects and installations created with everyday items in informal spaces influenced by the local conditions. For her, the simplicity of the element, the material and the gesture are enough as means of expression and dissemination of her infinite research and accuracy.
(T.A.)
s c a t t e r – Ronald de Bloeme, Anja Gerecke, Tim Stapel
January 31 – February 28 2015
The group exhibition "scatter" at rosalux shows paintings on canvas and site specific painting by the Berlin based artists Ronald de Bloeme, Anja Gerecke and Tim Stapel. Geometric patterns, forms and fragments of everyday life are transfered in the paintings as well as the spatial concerns of the exhibition space: light, the viewers paths and proportions.
Ronald de Bloemes paintings can be summarized with: "composition is the will to communicate". It is his desire to reflect upon the nature of everyday visual communication systems, such as Cigarette packaging, Metro plans or printed patterns. Tim Stapel creates a wall work by applying a geometric pattern on the exhibition wall. "The beginning of my structures is always unique in their smallest unit. Also they derived in particular from these boundaries. "
Anja Gerecke uses the available architecture as her material to construct and create new spaces from these typical objects. She creates a temporary installation out of lightweight construction materials and color field painting. Using minimalistic interventions, she creates a painting that interacts with the respective environment.
SALON HANSA goes ROSALUX @ BERLIN : "viel ARBEIT_wenig Rot"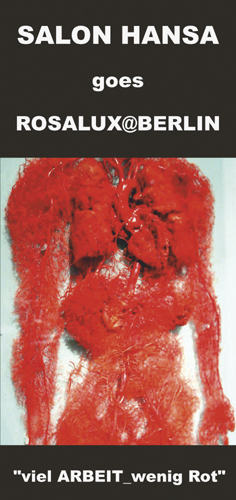 November 30 2014 – January 11 2015
Artists: Minor Alexander, Alexandra Baumgartner, Arno Bojak, Sascha Boldt, Saskia Buwert, Frank Diersch, Tiny Domingos, Thomas Draschan, Galya Feierman, Isa Genzken, Reinhold Gottwald, Agnes Grambow, Marc Groeszer, Roey Heifetz, Alexander Iskin, Franzi Klotz, Ludwig Kreutzer, Viktor Kudryashov, William Minke, Ingo Mittelstaedt, Oliver O. Rednitz, Lea Pagenkemper, Otto Piene, Manfred Peckl, Eva Raeder, Maike Sander, Moritz Schleime, Ann Schomburg, Pola Sieverding, Alexander Skorobogatov, Jonny Star, Kata Unger, Sador Weinsclucker, Claudio Wichert, Hansa Wißkirchen, Marcus Wittmers, Micha Wutz
SALON HANSA has been a fixed institution in Germany for the past 20 years. It began in Dusseldorf in 1993 and continued on to Berlin via Cologne. It has since been invited to exhibit in Dresden and Leipzig. Next stop is fam.montez in Frankfurt next year.
Unique locations and variable interiors are crucial for the presentation of art; that's why SALON HANSA is never seen at the same location twice. This is an integral part of the salon – but more importantly: it is the juxtaposition between no_name artists and stars from the art scene that turns up the suspense factor. A musical program, DJ, or a band is also an absolute must!!!
I provide the salon with it's political factor, to which some artists create a direct response. A further characteristic is the capacity to connect people and spark inspiration through SALON HANSA.
Curator Hansa Wisskirchen
Schnee/302 – Karen Packebusch
Screening : October 31 2014
Karen Packebusch born in 1981 in Dresden. 2006-2014 Studied Fine Arts and graduate studies in Dresden, Leeds and Zurich. Lives and works in Berlin, Dresden and Recife (Brazil).
It has become evident in recent years that Karen Packebusch is primarily interested in the power of entopic moments in different locations and buildings. The preoccupation with architecture and history leads to concepts for which the content's direction is determined by the medium, hence her work alternates between installation, video, performance, object and photography.
MAP ART – CULTURAL SYMBIOSIS. Contemporary Brazilian art in Germany
September 5 – 26 2014
Closing: September 26 from 8 pm with a performance by Lisa Simpson at 8:30 pm
Curator: Tereza de Arruda
Concept and coordination: Andressa Schröder
Artists: Alex Flemming, Cesar Meneghetti, Cristina Barroso, Eliane Paulino, Elizabeth Dorazio, Heloisa Corrêa Eickhoff, Isabelle Borges, José De Quadros, José Gomes, Luzia Simons, Lisa Simpson, Monica Rizzolli, Rosilene Luduvico, Tiago Romagnani Silveira
Sponsored by / Supported by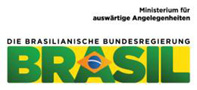 NOWADAYS – Tiago Batista
July 20 – August 30 2014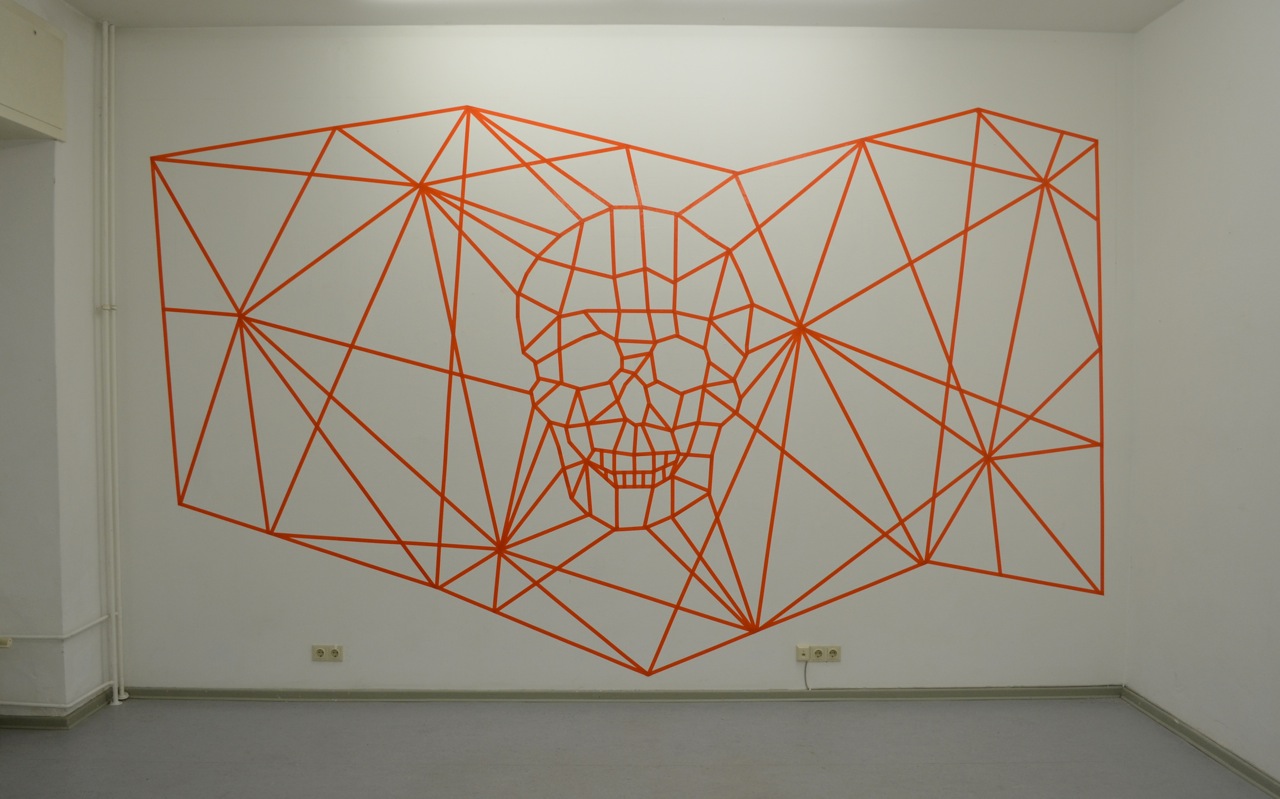 Nowadays, technology occupies a central place in our culture, particularly present in the way we communicate with each other, reaching thus new dimensions of relationship and life, autonomous of the sphere of tangible. Many try to fit in and identify with these new dimensions, penchant is essentially communicative content, either through the use of pseudo-personalized social networks or electronic gadgets, celebrating, or simply accepting the new representations of life in society through electronic means.
The works that comprise this exhibition serve as testimony to this new reality, and with opposite sign, in the sense that confront the viewer by virtue of its tangibility, and have their starting point in an individual way of looking at these matters, contrary thus, the behavior of the new standard recurring preformatted communication dimensions. (T.B.)
Tiago Batista (Lisbon 1967).
Attended the Lisbon College of Arts where he finished the course in Plastic Arts/Painting. 2011, Master's Degree at the Department of Visual Arts of the University of Lisbon.
Founded the group Authors in Movement with Peter Cabral-Santo, Paul Carmona and José Quaresma, which produced and curated several exhibitions in the nineties, among those: "Jetlag", University of Lisbon, "Greenhouse Display", Greenhouse Lisbon, "X-rated", Gallery Zé dos Bois, Lisbon.
Several collective exhibitions since the nineties. 2004, individual exhibition "One Week Show", Sala do Veado, National Museum of Natural History and Science Lisbon. 2007, intervention "War/Work" in the context of Art Building.
Teaches Visual Art at the University of the Algarve.
SUBTERRANEANS
June 7 – 28 2014
A collaborative exhibition inspired by David Bowie exploring the ruins of amnesia
Subterraneans is the second collaborative exhibition by artists Sam Melser and Cameron Tauschke. Inspired by Low, an experimental album by David Bowie recorded and mixed in France and Berlin and released in 1977, Melser and Tauschke reinterpret 'Subterraneans', the final song on the album by digging new holes and clearing new tracks. Being Subterranean is much more than being underground. For these two artists from New Zealand and Australia it is a method to rediscover historical juxtapositions. For Bowie, Subterraneans refers to the imposed silence and isolation of those living in East Berlin during the cold war.
Tauschke's pictures sometimes originate from old DDR and soviet style architecture references. He creates pictorial spaces that are strangely familiar, nostalgic and occasionally solitary. Melser too combines different historical temporalities and creates a kind of anachronistic timeline – a mind map of organic prehistoric structures; a cave of interconnectivity. The lyrics of Subterraneans, as well as the experimental musical soundscape, resemble the 'cut up' technique popularised by the writer William S. Burroughs, which Bowie used and expressed admiration for. Bowie became disinterested in the traditional pop song writing structure and became involved in non-conventional writing methods.
Both artists Melser and Tauschke use collage in their art and see image making as necessarily fragmented – a never ending meta narrative. This procedure is one of decontextualisation, where images and texts are extracted from their original context and recontextualised. In a game against amnesia, both artists create memories, either prospective or retrospective and reconsider the musical moods picked at by Bowie and other, past, present and future 'Heroes'.
Tauschke will exhibit a series of paintings and collages on paper and Melser will present a multi-media darkroom installation exhibiting two and three dimensional artworks.
(Falco Sternburg)
Agente Costura + Project space. Display 4
We are a sewing agent + Kuiperdomingos Projects
Lisa Simpson, Hans Kuiper, Tiny Domingos
March 29 – April 12 2014
Opening with Performance by Lisa Simpson & Co
and Neoschlager by Hans Kuiper on March 28 at 8 pm
CLOSING EVENT: Saturday, April 12 at 4 pm with musical sewing performance
we turn your wardrobe upside down and inside out
and right side up again
we turn your skirt into a dress and your dress into a skirt
we make new clothes from old clothes
we tailor any garment to your body type
we get you the clothes you've always wanted but never imagined
we make it all up on the spot!
Come along just to have a look, or join in the transformation! It's easy:
1. Go through your wardrobe and pick out the garments that have been sitting there for a long time.
2. Bring them in and explain what it is that stops you from wearing them.
3. Watch as your garment is reconstructed and adapted to your desires!
Lisa Simpson will inhabit rosalux between March 28th and april 12th in a durational performance based installation, repurposing vintage and second hand garments. The audience is encouraged to participate during the exhibition with their own clothes to upcycle, interacting with the artist and bringing new life to old garments. This interaction is based on the personal needs of each participant, who may also bring along music as the score for the alterations.
On opening night a musical sewing performance is staged, the sewing machine is turned into a percussion instrument and clothes are altered in a musical and textile composition, in collaboration with Guido Henneböhl, Hopek Quirin and Kris Limbach. The audience is also encouraged to participate by putting on the garments that will be altered. The performance is a celebration of improvised music and improvisational clothing, emphasizing the process of transformation.
" (…). It reminded me of my view of aesthetics – aesthetics not being a sociology of art but as being a form of experience. That is, an experience of disconnection. This has been conceptionalized by Kant and Schiller in terms of disconnection: there is something that escapes the normal conditions of sensory experience. That is what was at stake in emancipation: getting out of the ordinary ways of sensory experience. This thought has been important for my idea of politics, not being about the relations of power but being about the framing of the sensory world itself."
(Jacques Rancière, Interview by Sudeep Dasgupta in "Art is going elsewhere. And politics has to catch it. An interview with Jacques Rancière" in KRISIS, the Journal for contemporary philosophy (2008), pp. 71-76)
Reflections on Art and Literature
February 22 – March 22 2014
Curators: Artemis Potamianou, Thalia Vrachopoulos
Artists: Rebecca Agnes, Giorgos Papadatos, Isabel Baraona, Christina Mitrentse, Artemis Potamianou, Richard Humann, Nikos Papadimitriou, Meg Hitchcock, Kostas Bassanos, Renee Magnanti, Maria Ikonomopoulou, Tiny Domingos, Barbara Knight, Cris Giannakos, Imni Lee, Robert C. Morgan
A catalogue in English, Greek and German is available. (PDF, 13MB)
Lo and Behold presents the exhibition entitled Reflections on Art and Literature, at rosalux – the Berlin-based art office. Artemis Potamianou (Athens based) and Thalia Vrachopoulos (New York based) are the curators of the exhibition which will open on Saturday 22nd of February 2014 at 7 pm.
The exhibition will remain open until 22nd March 2014.
The relationship between visual art and literature — close, reciprocal and multifaceted in terms of aims and objectives — is characterised by a dynamic interaction which had been going on for centuries and constitutes a popular area of art history, with different approaches depending on the researcher's starting point.
Yet even without aspiring to follow such an approach, one can hardly fail to observe the common path, the parallel interpretation of historical reality and the interaction among so different fields of artistic creation, to the point where they go beyond being mere stimuli and sources of inspiration for each other as their boundaries are abolished in the oeuvre of certain artists.
The different roles but also the influences exchanged between literature and visual art make this a typical example of the evolution of a productive symbiotic relation. Although varying in their nature and expressive media, their creative process heeds comparable principles and fulfils similar needs, providing new paths and opportunities for discourse over and beyond the individual traits of images and language. (text: press release)

EYES ON, EYES OFF – Seet van Hout (NL), Chika Takabayashi (JP), Anina Brisolla (DE)
September 28 – October 26 2013
Artist Talk: October 25, 7pm
"Dans la perception, un savoir se crée lentement."(Jean-Paul Sartre)
to close your eyes and see many things: stains, traits, particles, motion… the wish to share images that only you can see and feel.
to open your eyes.
to close your eyes. not for the sake of it, but simply to close your eyes, breathing deeply. the mind is free and associates images and thoughts. a complex gallery of faces unfolds.
open your eyes.
leave them open. open your eyes to see not only with your eyes but with your imagination. let yourself be surprised by possible interactions between the view and the image you have dreamed.
Chika Takabayashi was born in Japan in 1980. Lives and works in Berlin. 1999—2003 Aichi Prefecture University of fine Art and Music, Japan; 2003—2007 Academy of visual arts and design AKI ArtEZ, Enschede (NL). Active in the field of sculpture, installation.
Selected shows: "Eyes ON / Eyes OFF", rosalux, Berlin; "Requiem", Japanese Embassy, Berlin, 2013; "Lovely Wildness", Roosendaal (NL), 2012; · "Gyeonggi International CeraMIX Biennale", Korea, 2011; EKWC artist in residence program, Den Bosch (NL), 2010; "Dürer war auch hier", AIAS, Pan Kunstforum, Emmerich (D); Kunsteyssen artist in residence program, Alkmeer (NL), 2008; · "Art olive jong talent 07″, Amsterdam, 2007
Seet van Hout was born in the Netherlands in 1957. Lives and works in Nijmegen (NL) and Berlin. 1975—1984 Academy of Fine Arts s'Hertogenbosch and Arnhem (NL)
Solo shows (selected): Eyes ON / Eyes OFF, rosalux, Berlin, 2013; "Thinking the Garden", Galerie Nouvelles Images, The Hague (NL), 2013-2012; "Melancholy Girls", Stadtmuseum Siegburg (D); Klosterschloss Bentlage, Rheine (D); · Red Greenhouse AkkuH, Hengelo (NL), 2011; Stadtmuseum Beckum (D); "Bittersweet" , Galerie Gist, Amsterdam, 2010; "Melancholy Girls", Middendorf Gallery, Baltimore (USA), 2009;· "Jelangerjelieber", Pan­Forum Emmerich – with Uwe Poth – (D), 2006
Group shows (selected): Eyes ON / Eyes OFF, rosalux, Berlin; "Tijdloos Eigentijds", Museum Flehite, Amersfoort (NL), 2013; · "50 years Galerie Nouvelles Images", The Hague (NL), 2010; · "Small Works", Ram Foundation, Rotterdam (NL), 2009; "Imagining the Book", Bibliotheca Alexandria (Egypt), 2007; "Rijke Uren", Museum het Valkhof, Nijmegen (NL), 2005
Anina Brisolla was born in Hamburg in 1976. Lives and works in Berlin. 2000—2001 School of Visual Arts, New York; 1997—2001 Academy of visual arts and design AKI ArtEZ, Enschede (NL)
Selected shows: "Eyes ON / Eyes OFF", rosalux, Berlin; "pieces", KWADRAT, Berlin;   "The pleasure house is about to burn down", Galerie Jaap Sleper, Utrecht (NL), 2013;  "reKOLLEKT", Kunstraum Kreuzberg/ Bethanien, Berlin,  2012;   "Jeder Tag ist Freitag" Kunsthalle Düsseldorf, Düsseldorf, 2011; "Highlights from the Cologne Kunstfilmbiennale in Berlin", KW – Institute for Contemporary Art, Berlin; "Noire et pourtant lumineuse", Matthew Bown Galerie, Berlin, 2010,   "Internationaler Wettbewerb", KunstFilmBiennale, Filmforum Museum Ludwig, Cologne, 2009;  "Documental. Contemporary Video Art from Europe", Guggenheim Gallery, Los Angeles;  "Toy-Void // Doing Identity", Münchener Kammerspiele, Munich, 2008
Faceandbookme / Beyoncé 4,95 – Kerstin Weichsel
August 31 – September 21 2013
Video premiere, photo exhibition & info lounge
Website:
also as well although nonetheless still tomorrow today not again always farther higher just next door the most beautiful and bang do it once more hey presto up up and away (FACEANDBOOKME)
´
Tiny Domingos about the project:
art campaign FACEANDBOOKME / Beyoncé 4,95
June 29 – August 24 2013
Kerstin Weichsel's current exhibition, Beyoncé 4,95, shows a selection of photos which are part of her art campaign FACEANDBOOKME. What she presents are images of overwhelming marketing campaigns. Buy me, take me, for the pleasure of the fiercely contested customer, here and now, at this very moment. Resistance is futile, isn't it?
'You know, what they are dumping on the market here is nothing but pieces of cloth. Let's face it! I am simply taking apart the high-gloss messages into their constituents, every centimeter of them is worth its length in gold—quite innocent—click—let's see what's up—click—let's see what's up two hundred more times. The big pleasure is a small one, it hurts the click—so what?' (Kerstin Weichsel)
In 2001 Kerstin Weichsel was the artistic director for the multimedia exhibition 'HOMO@HABITAT – The Evolution of British Lifestyle Design', where she developed ten installations central to the theme featuring fashion, interior design, product design and new media. Homo@Habitat has appeared at the Hadrian's Temple, Rome 2001, and at the National Gallery of Modern Art, Prague 2002. The exhibition displayed a man-made world that goes far beyond man's needs and that he or she is completely unable to cope with. Kerstin Weichsel lives and works in Berlin. (English translation: Werner Richter)
(CON)TEMPORARY SPACE-TIME AT ROSALUX
May 11 – 31 2013
Exhibition curated by Lan Hungh, Yun-Ting Hung & I-chen Tsou with works by
Wu Ma-Li + Action Team
Tang Huang-Chen
Kao Jun-hong
Ye Yu-Jun
The exhibition intends to present the diverse relationships between body and religious, Zen, civilisation, nature, social interaction and confronting repression and additionally shows how Taiwanese performance/action artists grow a unique performance/act art contextual brook with historical torrent.
May 31, 5-10 pm
Live Performances:
Effie Wu, Fu Ya-Wen, Lin Chi-Wei, Tang Huang-Chen, Watan Wuma
Branchings / Verzweigungen – Uwe Poth, Pedro Calapez and Christoph Both-Asmus
April 20 – May 04 2013
The exhibition "Branchings / Verzweigungen" brings together three artists who are all addressing the theme of the tree, in particular its branches and the spaces they enclose. Each artist approaches the theme in a very personal way. Uwe Poth is interested in the relationship between the tree and urban space. Pedro Calapez focuses on a reclining tree whose branches are touched by a breeze, suggesting a new cycle of life. Christoph Both-Asmus climbs to the highest and slenderest branches of a tree, venturing into the border-zone between Heaven and Earth. To invoke and observe nature is also to investigate our place and our role in it, to reconcile ourselves with our environment, with others and – why not? – with ourselves.
Die Ausstellung "Branchings / Verzweigungen" zeigt Arbeiten dreier Künstler, die sich – jeder von ihnen auf sehr persönliche Art und Weise – mit dem Thema des Baums, seinen Verzweigungen und dem Raum, den diese begrenzen, beschäftigen. Uwe Poth interessiert der Baum im Verhältnis zum urbanen Raum. Pedro Calapez widmet sich in seiner Arbeit einem umgestürzten Baum, durch dessen Zweige ein Windhauch, der Neuanfang verspricht, weht. Christoph Both-Asmus erklimmt die höchsten und dünnsten Äste der Bäume – eine Art Grenzerfahrung zwischen Himmel und Erde.
Sich der Natur zu erinnern und sie zu betrachten, heißt auch, sich unseren Platz und unsere Rolle zu vergegenwärtigen, uns mit unserer Umgebung zu versöhnen, mit den Anderen und – warum nicht… mit uns selbst. (rosalux)


Artist talk – Uwe Poth, Pedro Calapez and Christoph Both-Asmus in conversation with Tiny Domingos (46'22)


Branchings: Invitation to the show


After the exhibition "Branchings/Verzweigungen" at rosalux in Berlin, the three artists talk about their work (5'20)
Saturday April 27, 3 – 5 pm
Film screening "Branchings"
selected by Christoph Both-Asmus
PROJECTEDSPACE – AREASHAPE
March 13 – 23 2013
Exhibitions 2012-2006

November 30 – December 2, 2012

EXIT STATION

Art from Slovenia

info
February 17 – 19, 2012

rosalux at Supermarket 2012

Stockholm

January 27, 2012

Project VO

(Guest: Stéphane Martineau)

info
November 26 – December 18, 2011

Salon Kuiperdomingos

info
October 29 – November 20, 2011

NAUGHTY CHILDREN OF ALFRED JARRY

info
September 30 – October 20, 2011

Project space. Display 2

info
August 26 – September 20, 2011

Project space. Display 1

info
JULY 2011

A Dress About Wedding & About Wedding Dresses

Janine Thielen

(Kuiperdomingos Projects)

MAY 28 & 29, 2011

Treewalker

(Kuiperdomingos Projects)

info
February 18 – 20, 2011

rosalux at Supermarket 2011

Stockholm

September 24 – October 16, 2010

IF THEY FALL

info
August 27 – 29, 2010

DROPPING TIME ONTO THE MATTER

Review by Anne Fäser (German)
June 10 – 26, 2010

FADOMASO

info (Portuguese)
May 20, 2010

BACK & FORWARD – a film by Ye77a

info
March 26, 2010

BIRDMEN (PART 3)

info
February 27 – March 13, 2010

VIDEOARBEITEN | 2005-2010

info | cv
November 27 – December 12, 2009

HERE AND ABROAD

info
October 24 – November 07, 2009

THE SHADOW OF MY BEING

cv

Review by Maria de Fátima Lambert (English | Portuguese

June 13 – 28, 2009

STORIES OF CELEBRATION AND DISSENT

info
April 03 – 30, 2009

TAGESSCHU

info
November 21 – 25, 2008

FROM AMERICA

info
July 8, 2008

A TINY WEE BACK & FORWARD

info
December 18 – 21, 2007

SANTA CLAUS VS EASTER BUNNY

info
December 01 – 15, 2007

FAMILY PROJECT

info
November 02 – 24, 2007

A LAND WITHOUT PEOPLE

FOR A PEOPLE WITHOUT LAND

info
October 19 – 27, 2007

NE TRAVAILLER JAMAIS

Bí­blia Magazine

info
September 03 – October 06, 2007

LATEST ACQUISITION - RAMIRO GUERREIRO

info
July 06 &07-21, 2007

BUNNYS SPORTS

info
June 16 – 30, 2007
cv
April 25 – May 12, 2007

LUSOLOUNGE

info
April 19 & 20, 2007
info
March 23 – April 4, 2007

AGAIN(ST) PAINTING

info
March 15 – 17, 2007

NERVE NIGHT

Vitor Lago Silva

info
September 12 & 13, 2006

RED SKY

Paulo Castro

info