CURRENT
May 11 – 31, 2013
(CON)TEMPORARY SPACE-TIME AT ROSALUX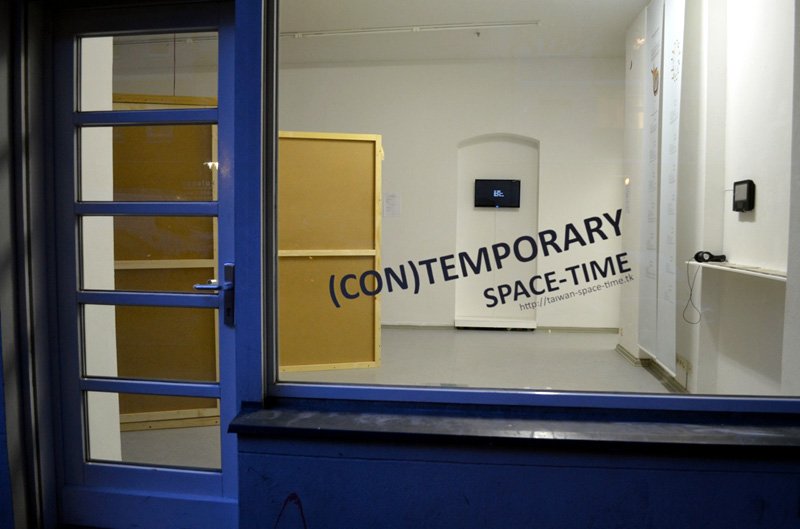 Exhibition curated by Lan Hungh, Yun-Ting Hung & I-chen Tsou with works by
Wu Ma-Li + Action Team
Tang Huang-Chen
Kao Jun-hong
Ye Yu-Jun
The exhibition intends to present the diverse relationships between body and religious, Zen, civilisation, nature, social interaction and confronting repression and additionally shows how Taiwanese performance/action artists grow a unique performance/act art contextual brook with historical torrent.
May 31, 5-10 pm
(CON)TEMPORARY SPACE-TIME

Live Performances:
Effie Wu, Fu Ya-Wen, Lin Chi-Wei, Tang Huang-Chen, Watan Wuma
PAST
April 20 – May 04, 2013
Branchings / Verzweigungen
Artist talk – Uwe Poth, Pedro Calapez and Christoph Both-Asmus in conversation with Tiny Domingos:
(Saturday, May 4)
The exhibition "Branchings / Verzweigungen" brings together three artists who are all addressing the theme of the tree, in particular its branches and the spaces they enclose. Each artist approaches the theme in a very personal way. Uwe Poth is interested in the relationship between the tree and urban space. Pedro Calapez focuses on a reclining tree whose branches are touched by a breeze, suggesting a new cycle of life. Christoph Both-Asmus climbs to the highest and slenderest branches of a tree, venturing into the border-zone between Heaven and Earth. To invoke and observe nature is also to investigate our place and our role in it, to reconcile ourselves with our environment, with others and – why not? – with ourselves.
Die Ausstellung "Branchings / Verzweigungen" zeigt Arbeiten dreier Künstler, die sich – jeder von ihnen auf sehr persönliche Art und Weise – mit dem Thema des Baums, seinen Verzweigungen und dem Raum, den diese begrenzen, beschäftigen. Uwe Poth interessiert der Baum im Verhältnis zum urbanen Raum. Pedro Calapez widmet sich in seiner Arbeit einem umgestürzten Baum, durch dessen Zweige ein Windhauch, der Neuanfang verspricht, weht. Christoph Both-Asmus erklimmt die höchsten und dünnsten Äste der Bäume – eine Art Grenzerfahrung zwischen Himmel und Erde.
Sich der Natur zu erinnern und sie zu betrachten, heißt auch, sich unseren Platz und unsere Rolle zu vergegenwärtigen, uns mit unserer Umgebung zu versöhnen, mit den Anderen und – warum nicht… mit uns selbst. (rosalux)
Saturday April 27, 3 – 5 pm
Film screening "Branchings"
selected by Christoph Both-Asmus
-"African Pigmy Thrills" (9:53 min), Armand Denis (1930)
-"Treewalker" (4:33 min), Christoph Both-Asmus (2010)
among others… (all films in English)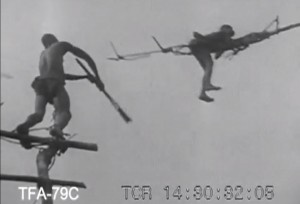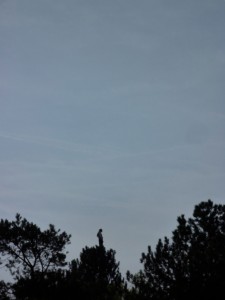 March 13 – 23, 2013
PROJECTEDSPACE – AREASHAPE
2012-2006
November 30 – December 2, 2012

EXIT STATION

Art from Slovenia

info
February 17 – 19, 2012

rosalux at Supermarket 2012

Stockholm

January 27, 2012

Project VO

(Guest: Stéphane Martineau)

info
November 26 – December 18, 2011

Salon Kuiperdomingos

info
October 29 – November 20, 2011

NAUGHTY CHILDREN OF ALFRED JARRY

info
September 30 – October 20, 2011

Project space. Display 2

info
August 26 – September 20, 2011

Project space. Display 1

info
JULY 2011

A Dress About Wedding & About Wedding Dresses

(Kuiperdomingos Projects)

MAY 28 & 29, 2011

Treewalker

(Kuiperdomingos Projects)

info
February 18 – 20, 2011

rosalux at Supermarket 2011

Stockholm

September 24 – October 16, 2010

IF THEY FALL

info
August 27 – 29, 2010

DROPPING TIME ONTO THE MATTER

Review by Anne Fäser (German)
June 10 – 26, 2010

FADOMASO

info (Portuguese)
May 20, 2010

BACK & FORWARD – a film by Ye77a

info
March 26, 2010

BIRDMEN (PART 3)

info
February 27 – March 13, 2010

VIDEOARBEITEN | 2005-2010

info | cv
November 27 – December 12, 2009

HERE AND ABROAD

info
October 24 – November 07, 2009

THE SHADOW OF MY BEING

cv

Review by Maria de Fátima Lambert (English | Portuguese

June 13 – 28, 2009

STORIES OF CELEBRATION AND DISSENT

info
April 03 – 30, 2009

TAGESSCHU

info
November 21 – 25, 2008

FROM AMERICA

info
July 8, 2008

A TINY WEE BACK & FORWARD

info
December 18 – 21, 2007

SANTA CLAUS VS EASTER BUNNY

info
December 01 – 15, 2007

FAMILY PROJECT

info
November 02 – 24, 2007

A LAND WITHOUT PEOPLE

FOR A PEOPLE WITHOUT LAND

info
October 19 – 27, 2007

NE TRAVAILLER JAMAIS

Bí­blia Magazine

info
September 03 – October 06, 2007

LATEST ACQUISITION - RAMIRO GUERREIRO

info
July 06 &07-21, 2007

BUNNYS SPORTS

info
June 16 – 30, 2007
cv
April 25 – May 12, 2007

LUSOLOUNGE

info
April 19 & 20, 2007
info
March 23 – April 4, 2007

AGAIN(ST) PAINTING

info
March 15 – 17, 2007

NERVE NIGHT

Vitor Lago Silva

info
September 12 & 13, 2006

RED SKY

Paulo Castro

info