SLOW, EMBODIED CONNECTIONS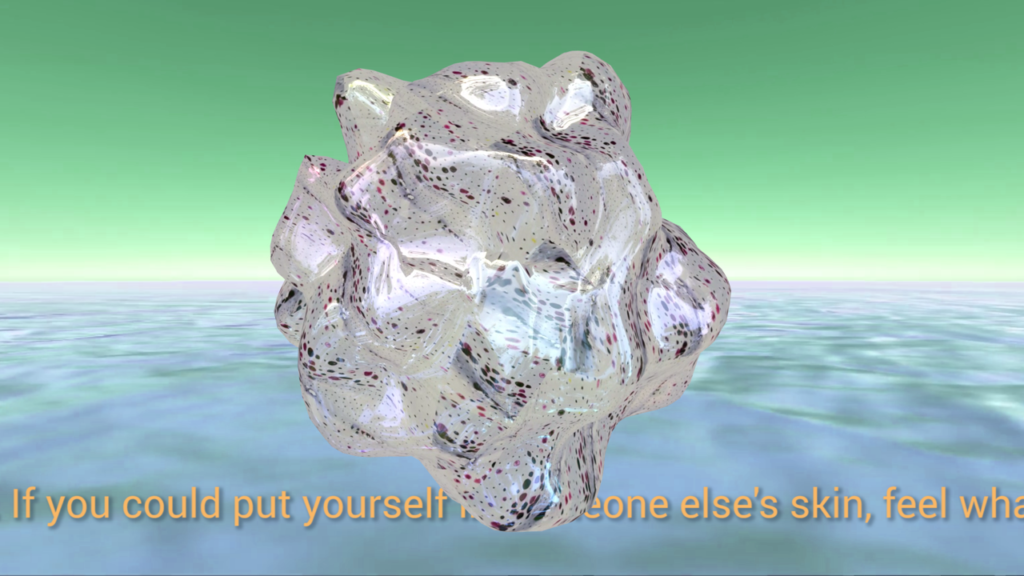 ROSALUX is pleased to announce the exhibition "SLOW, EMBODIED CONNECTIONS" by Marie-Eve Levasseur which will remain open from April 24 to May 28 by appointment. The opening will take place on April 23 from 3 to 8 pm in presence of the artist. The protective measures will be observed. Visitors will be asked to present a negative corona test. Please book a time slot here.
27.05. at 4pm: Book launch and artist talk with Marie-Eve Levasseur
"SLOW, EMBODIED CONNECTIONS" is an invitation to a transition zone where the boundaries between body, technology and nature become blurred, a territory of all possibilities where identities and anatomies change, evolve and merge, and where hybrid communication become reality. Thus, chemical messages emitted by our bodies and a new skin (surface 4.0) based on algae and nanoparticles reintroduce the dimension of the uncontrollable and of surprise in remote communication.
Marie-Eve Levasseur (*1985, Québec / Canada) lives and works in Germany. Her work deals with intimacy, interactions and non-human ecosystems. She works with video, installation, sculpture and 3D animation, among other techniques. The method she uses feeds from feminist science fiction and its emancipatory potential. Her projects produce speculative fabulations; imagined situations with fictive devices, extensions for human and non-human beings that open a cross-species dialogue in order to reflect the system we live in.
Installation shots

Besucher:innen müssen vorab einen Termin buchen. Sie können sich zum Beispiel >> hier eintragen.
Besucher:innen legen einen Nachweis über einen negativen Corona-Test vor. Dabei kann es sich um einen

PCR

-Test, welcher nicht älter als 24 Stunden ist, einen tagesaktuellen Schnelltest oder einen Selbsttest handeln, welcher unter Aufsicht vor Ort durchgeführt wird.
rosalux erstellt eine Anwesenheitsliste zur Kontaktnachverfolgung
In den Innenräumen tragen Besucher:innen FFP2-Maske oder eine vergleichbare Maske.
Visitors must book an appointment in advance. You can use >>our booking system here.
Visitors must provide proof of a negative corona test. This can be a PCR test that is no more than 24 hours old, a rapid test from the same day, or a self-test that is performed on-site under supervision.
rosalux creates an attendance list for contact tracking purposes.
In indoor areas, visitors wear FFP2 or comparable masks.