SONG CIRCLE
ANNE RENEE HOTTE
OPENING: FRIDAY 10 NOVEMBER 7 – 10 PM
ARTIST TALK: SATURDAY 11 NOV 4 PM

From 11.11 to 09.12 2023
Thursday to Saturday from 3 to 6pm and by appointment
in cooperation with DAZIBAO (Canada)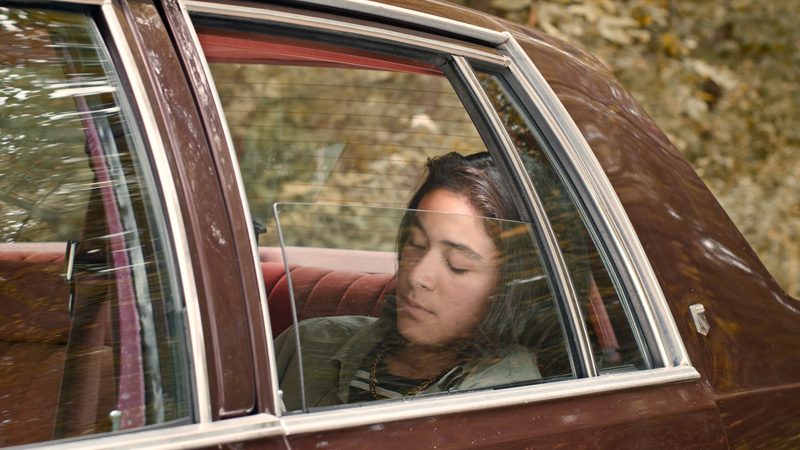 Image credits: Film still from SONG CIRCLE, Anne Renee Hotte 2023
Fragmentary and intentionally enigmatic in its form, Song Circle offers a collection of vignettes, of tableaux where the quest for meaning competes with emotion's immediacy. A subtle melancholy surfaces, related to solitude and to the pervasive sensation that comes with incessantly seeking out the other, which will invariably lead us back to our own feelings of confusion.
This emotion, at times, distilled in crescendos, other times entirely withheld, proffers a dreamlike narrative diffracted between the real and the imaginary, between a mental projection and the image projected. At times, the past is conjugated into the present or is tuned to the unfathomable time called the future. Strange but familiar, the visited places seem unchanging, the living unreachable, introspective, or absorbed in gestures that attest to their presence in the world.
A visual chorale, Song Circle is crosscut with synaptic sound. The musical score is a protagonist, embodied as much by the instruments as by the musicians. Meticulously deconstructed to infiltrate and even dominate the ambient sounds, music brings friction between those spaces and times which ignore each other, enabling furtive encounters, bringing people together with no other purpose than the passage of time kept in beat by the metronome.
Song Circle goes everywhere, except in a straight line. Its convolutions, like circles in the water, echo without ever touching, listening to better see and looking without hearing, all in an infinite loop. From such ellipses emerges a work of profound humanity, from which no one will retain quite the same thing. Alone, together. — F.C.
Anne-Renée Hotte completed a master's degree in visual and media arts at the Université du Québec à Montréal (2016), following a bachelor's degree in photography from Concordia University (2010). Her work has been presented a.o. at the Musée d'art contemporain des Laurentides (St-Jérôme), the Musée des beaux arts de Sherbrooke, Galerie Artem (France), Galerie de l'UQÀM (Montréal), Volta New York. Recipient of the PRIM-Dazibao residency, which led to the realization of Song Circle. Her work can be found in several public and private collections.
With friendly support of the Québec Government Office in Berlin


FB event link: https://fb.me/e/3damDLVZm
Tea Time with Georgia Perkins & Tiny Domingos
18 November 4 PM

An informal conversation on ecology, the art of shaping and broken materials. With some examples of Tiny Domingos's artistic practice.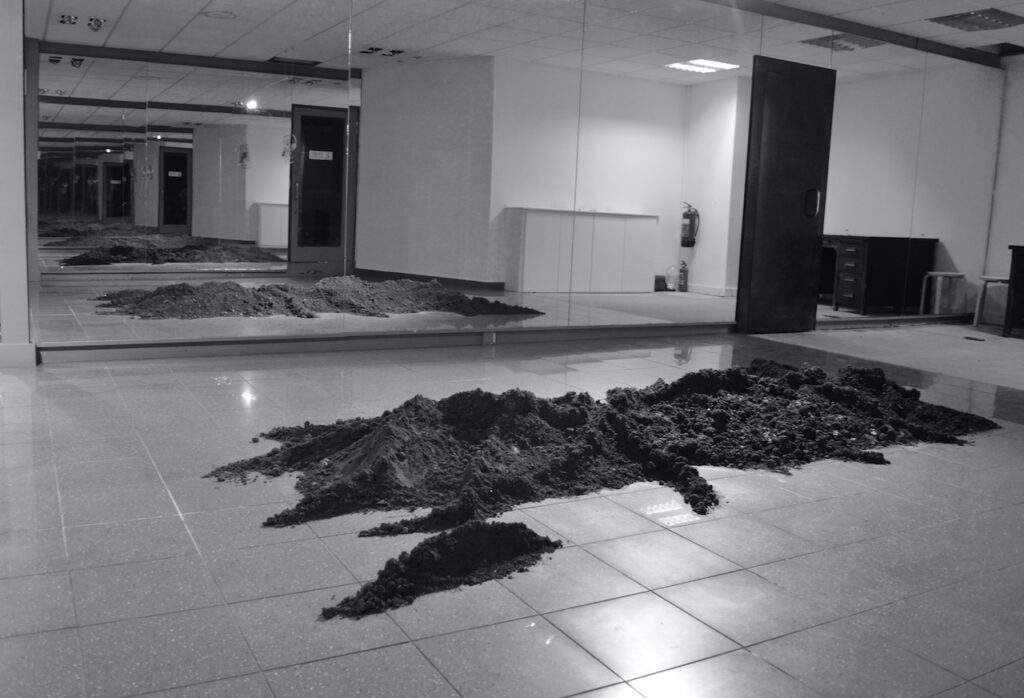 OUREA, London clay soil, 2022, 300 x 150 x 50 cm, Exhibition Intelligence Debiased Exposed Arts Projects, London, 2022

Georgia Perkins is a Lecturer and Tutor at Winchester School of Art, Curatorial Fellow at SIRIUS, Cork and Doctoral Candidate at Goldsmiths University of London. Her research critically examines the molecular scale, indeterminacy and the sensible.

Tiny Domingos. Artist and researcher. Director of ROSALUX. Graduated from the University of Lisbon. Currently working on projects on hybridism and AI in a perspective of planetary health and futurity.
Talk will be in English. No registration required.