TALES FROM THE DXCOLONIZER
a pictural installation by ANTOINE LORTIE
Opening: FR 26 05, 19h
Exhibition duration: May 27 – September 23 2023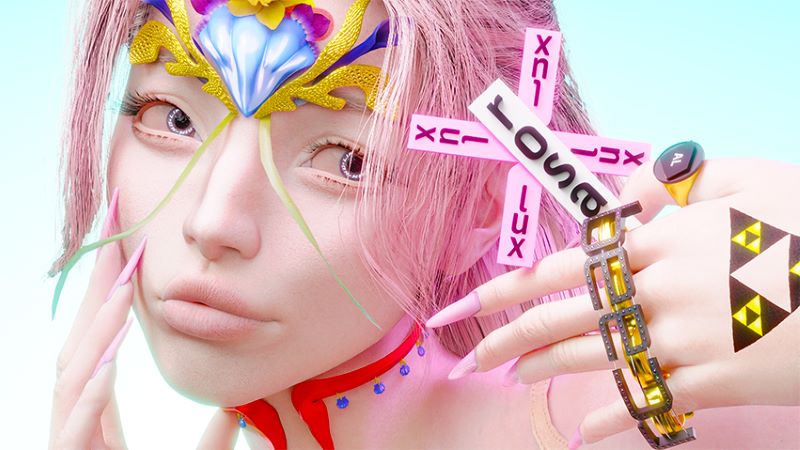 Antoine Lortie questions the role of the artist and his future in a society of leisure, virtual interactions, surveillance, privatization of the imaginary, the grip of algorithms and polarizations.
Anchored in a context where creation in contemporary art is mostly dependent on public funding, he examines the pitfalls that the ideological and normative shackles underlying the regulation of competitions can represent for the blossoming and circulation of new practices, and underlines the need for each new generation of creators to invent its own codes and to demand new contracts.
Nothing could be more natural for this post-digital artist than to be accompanied by the muse Basiops, the princesses Institutiona and Politica and his avatar Agrophobe for this first solo exhibition in Europe. It will be an opportunity to observe how he diverts the driving force of the main diktats within public funding networks: decolonialism, social justice, climate responsibility (among others) to set in motion a whole machinery made up of appropriations of vessels and characters that seem to come out of Japanese cartoons, 3D objets trouvés, recycled environments from video games and virtual realities. A teeming digital arsenal, nourished by an alchemical humus made up of refusal letters and real cases of censorship, which we will not be surprised to find in painting and sculpture. Disciplines whose codes he handles with as much dexterity and predilection as his mouse and keyboard, and which the artist uses to depict hybrid and transmaterial collective daily lives, marked by the growing interpenetration of virtual and physical worlds.
An original approach and a force of proposition, driven by philosophical reflections on cybernetics and posthumanism and a desire for exchange relayed by a series of diagrams, which seek to clear paths towards freedom, lightness and futurity. Tiny Domingos
With Tales from the DxCOLONIZER, ROSALUX returns to its initial vocation as a platform for reflection on contemporary creation. The format of the exhibition will be evolving. Online and offline activities will be developed during the exhibition. Please consult our website and social networks to follow them.
B. 1989, Québec. Antoine Lortie received his BFA at Laval University in 2013 and a MFA in painting with honors at the Royal Academy of Fine Arts in Brussels in 2016. He currently lives and works in Québec City. His work is part of the collection of the Musée national des beaux-arts du Québec and is represented in several private collections in France, in England, Belgium and Canada.

With friendly support of the Québec Government Office in Berlin.